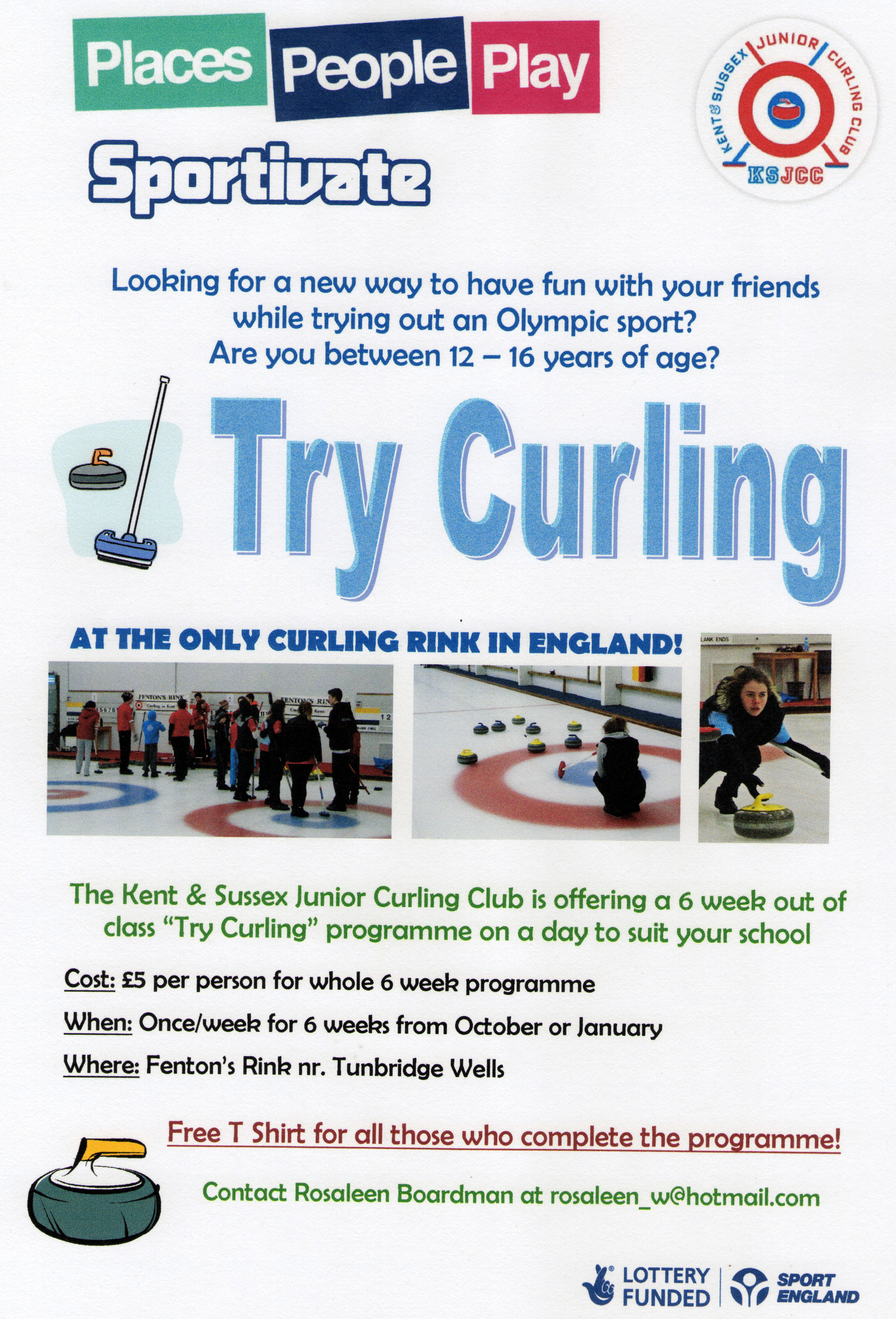 Kent & Sussex Junior Curling Club's Introduction to Curling through Sportivate
The Kent & Sussex Junior Curling Club (KSJCC) has received funding through KentSport for a Sportivate 'Try Curling' programme at Fenton's Rink near Tunbridge Wells starting in October 2014 through to April 2015.
This programme will provide a block of six weekly coaching sessions at a total cost of £5/person. Some financial contribution towards transport may be provided as well. Sessions would take place from 1000 to 1800 during the week to suit your school if booked in advance. Although the programme is classed as extra-curricular, some schools can fit this into their timetable when classes are not scheduled.
The target age group is 11 to 16 years of age and is directed at pupils who do limited sport activities in their spare time. Curling appeals to those individuals who may not be keen on physical sports like rugby, hockey and netball but would benefit from being involved in an indoor physical activity over the winter months. Curling is very much the type of sport where boys and girls of all ages can play together on a team and encourages a truly sportsmanlike attitude to competition.
The Winter Olympics highlighted the popularity of curling and ignited a lot of interest from adults but we would like to promote the sport to a younger age group and hopefully encourage some of the participants to join the curling club and become involved in league games and other fun activities. Some of our members already play at junior and senior level for England.
If you would like more information or would like a presentation at your school please contact Rosaleen Boardman on 01892 457358 or rosaleen_w@hotmail.com